Technology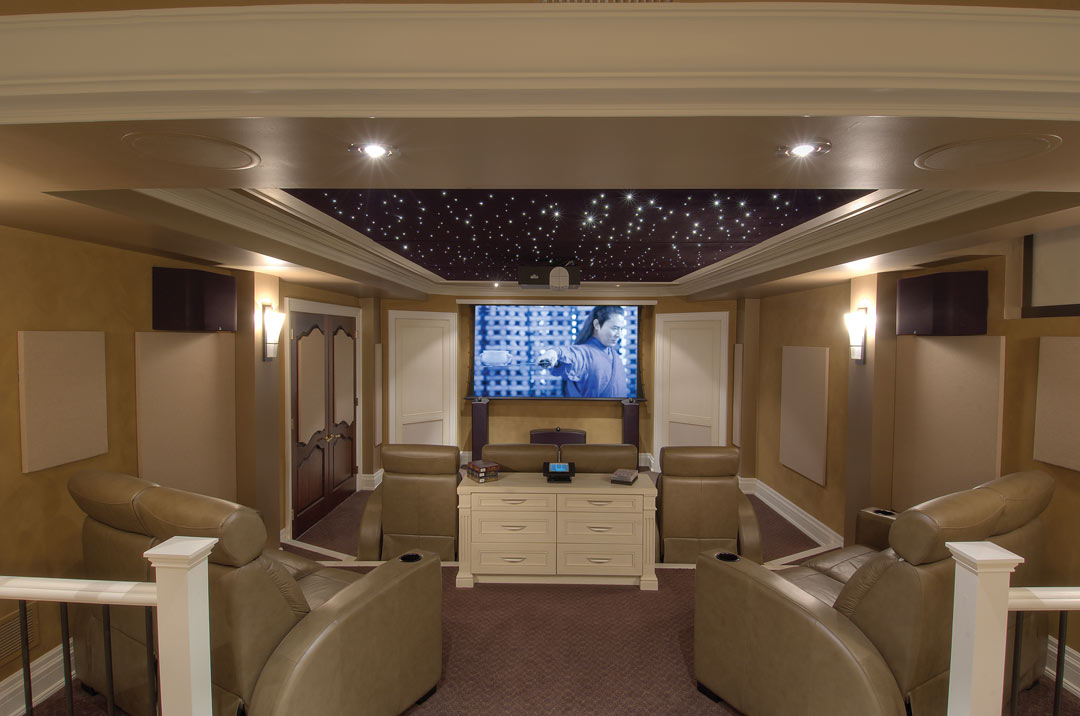 Home automation is a popular trend these days among home owners, and there's good reason for it.
Automation systems are easy to use, more affordable and there are many benefits of having your home automated. Keep in mind that technology is rapidly advancing and now homeowners are learning to become more "tech-savvy" so they can control their home through the use of their smartphones and tablets.
The first big benefit with home automation is that it provides a safer living environment. By clicking on your smartphone screen you can control the light settings, even when you are not home which makes it appear as if you are. Many of the popular systems have what is called a "vacation mode" which is your away from home scene for added security. Another big feature is securing your home through automated door locks, and controlling your garage door openers while away from home. How many times have you been in a hurry in the morning and arrived at work realizing that you forgot to lock your doors? Or you have a service person coming to the house and you are running late. Wouldn't it be nice to open the garage door, unlock the man door and disarm the security system so they can get started and you don't have to rush? Home automation allows you to lock and unlock your doors, garage doors and security system via your smartphone. And what's even better is that you will receive notifications on your smartphone if someone is trying to enter your home – even if you are not there.
Since we all live in a busy world we can't be everywhere all the time. Home automation allows you to monitor your home no matter where you are on your smartphone – at work, while out running errands, or while on vacation. Through the use of cameras, you can view different rooms in your home at all times, as well as monitor the exterior of your home. Cameras now even record movement as it happens inside and outside your home during the day and night.
What many homeowners really enjoy about home automation is that it allows them to control thermostat settings. The days of your house being too hot or too cold when you get home is a thing of the past. With your fingertips you can control the heat and the air conditioning. So, before leaving the office during the hot summer, you can turn your AC on so your home is cool when you arrive home. You can do the same during the colder months: with your fingertip you simply adjust the heat levels the way you wish from wherever you are. Controlling your thermostat is cost effective and saves on energy, which is another big plus. We all know that utility bills can add up, especially during the months where there are extreme weather conditions. Saving on gas and electricity is a huge bonus, indeed.
In all, this new technology allows us as homeowners to better manage our time. Home automation means you are in control of your home no matter where you are. You can close and open blinds as you wish, and you can control your entertainment – TV and music through networking systems – via your smartphone. You can even keep tabs on your kids while you are out of the house – now this is convenience redefined.
Most of all home automation systems give us a better piece of mind. Many of us as homeowners worry about our property and our families. We all balance the stresses that come with daily life, and now technology is giving us that extra-hand we need to remain in control. For those who feel the process of installing a home automation system is daunting, the next best step is to hire a professional who will walk you through the steps and quickly show you how to control your home through your smartphone, or even tablet. And never worry about replacing the technology you are investing in today for tomorrow. Sure, down the road technology will advance, but keeping your system current will come with some cost but nothing that is going to break the bank. Home automation provides comfort, security, convenience and that true piece of mind. Once you get your home automated you will never go back. New technology is amazing. Embrace it. As a homeowner you only deserve what's best for you and your family. I encourage everyone to be the boss at home with their smartphone. The future has arrived. Enjoy it now and forever.
Clinton Howell is the founder and owner of H2 Systems Inc. in Burlington, ON – www.h2systems.ca. He is also a sales representative with the Dan Cooper Group in Oakville, ON. Between H2 Systems Inc. and Howell & Associates (former company), his company has won 17 awards to date for home theatre and integration which is more than any other company in Canada.